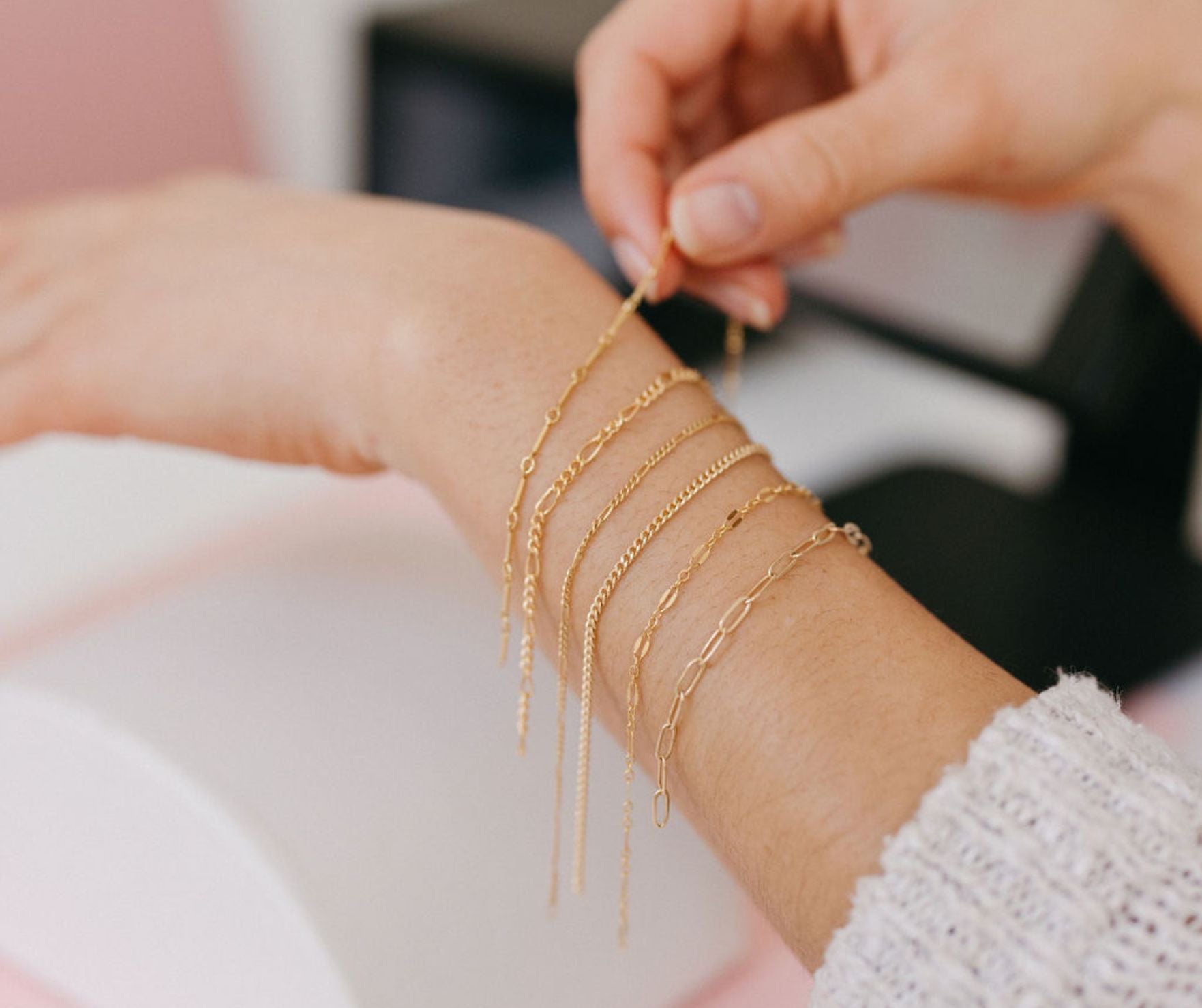 >
Welded permanent bracelets and anklets in Austin, Texas.
(512) 632-9110
Walk-ins welcome 7-days a week.
What is a Permanent Bracelet?
A permanent bracelet is a bracelet (or anklet, we offer both!) that has no clasp and is permanently welded onto your wrist for a perfect, seamless fit. You can wear it all day/ everyday to always have a beautiful, meaningful piece with you wherever you go.
Pricing: $48 - $220, depending on your chain choice. (see chains below! 👀)
How it Works
---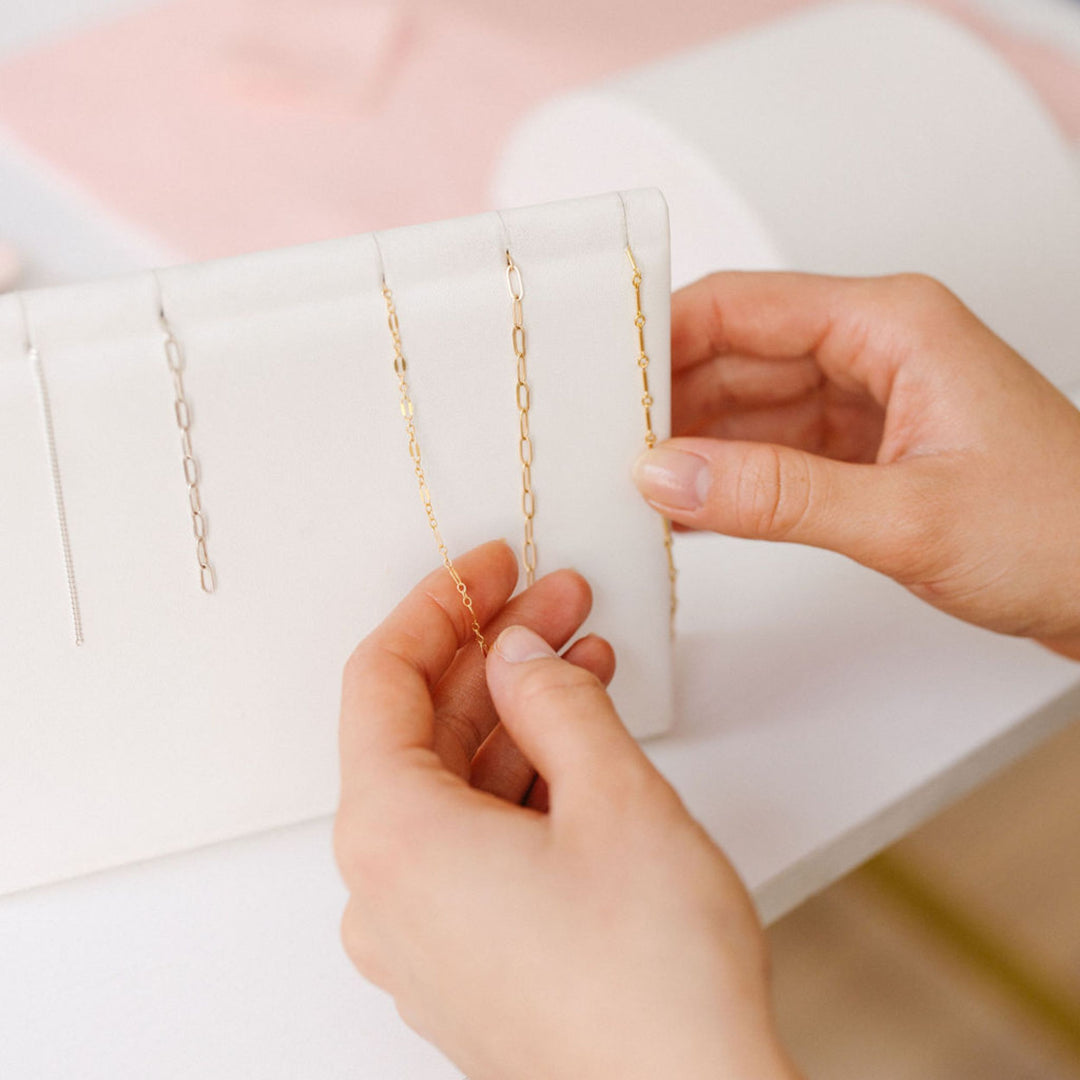 Choose Your Chain
We offer a wide array of dainty and durable 14kt solid gold, gold filled and sterling silver chains.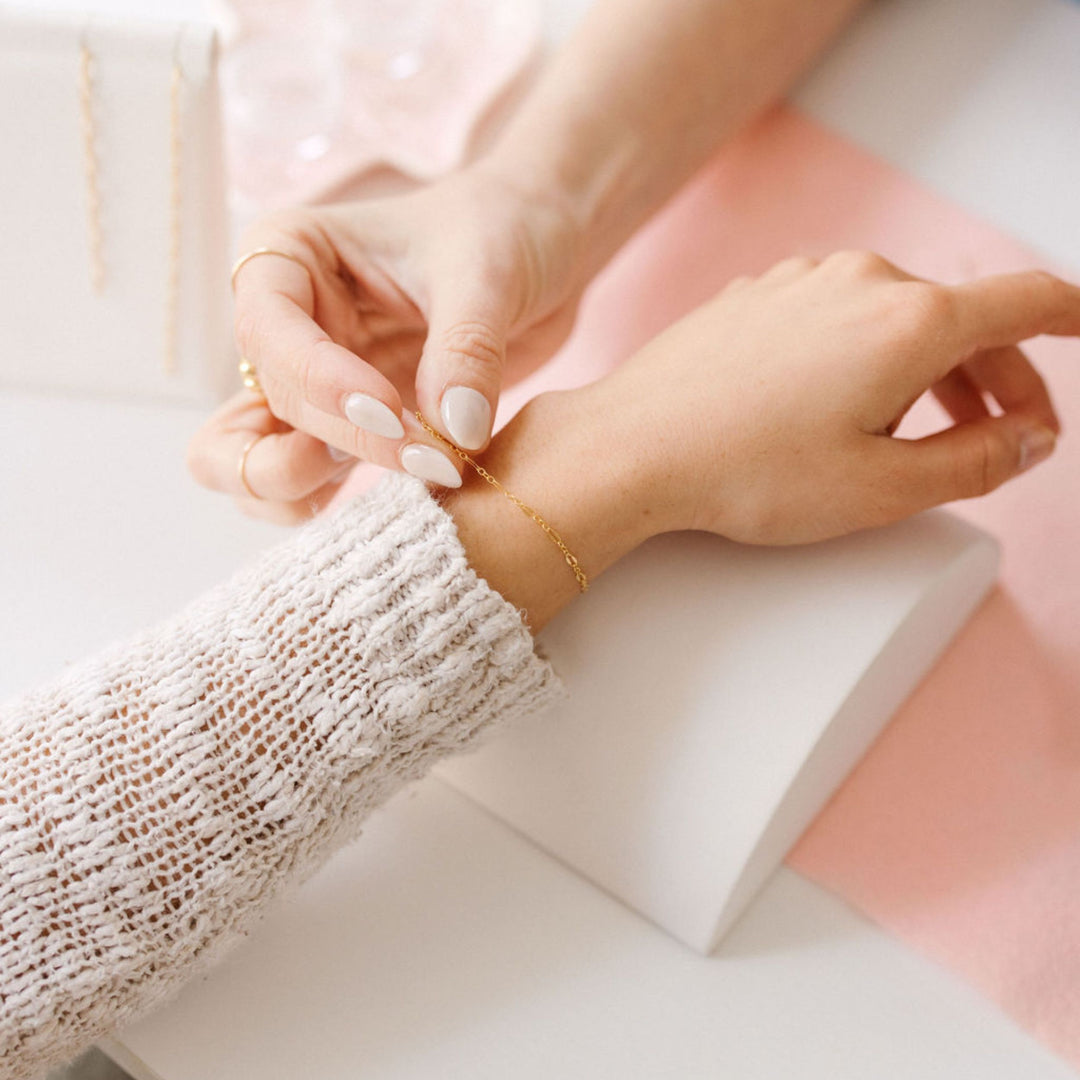 Measure and Fit
We measure your wrist and work with you to find the perfect fit.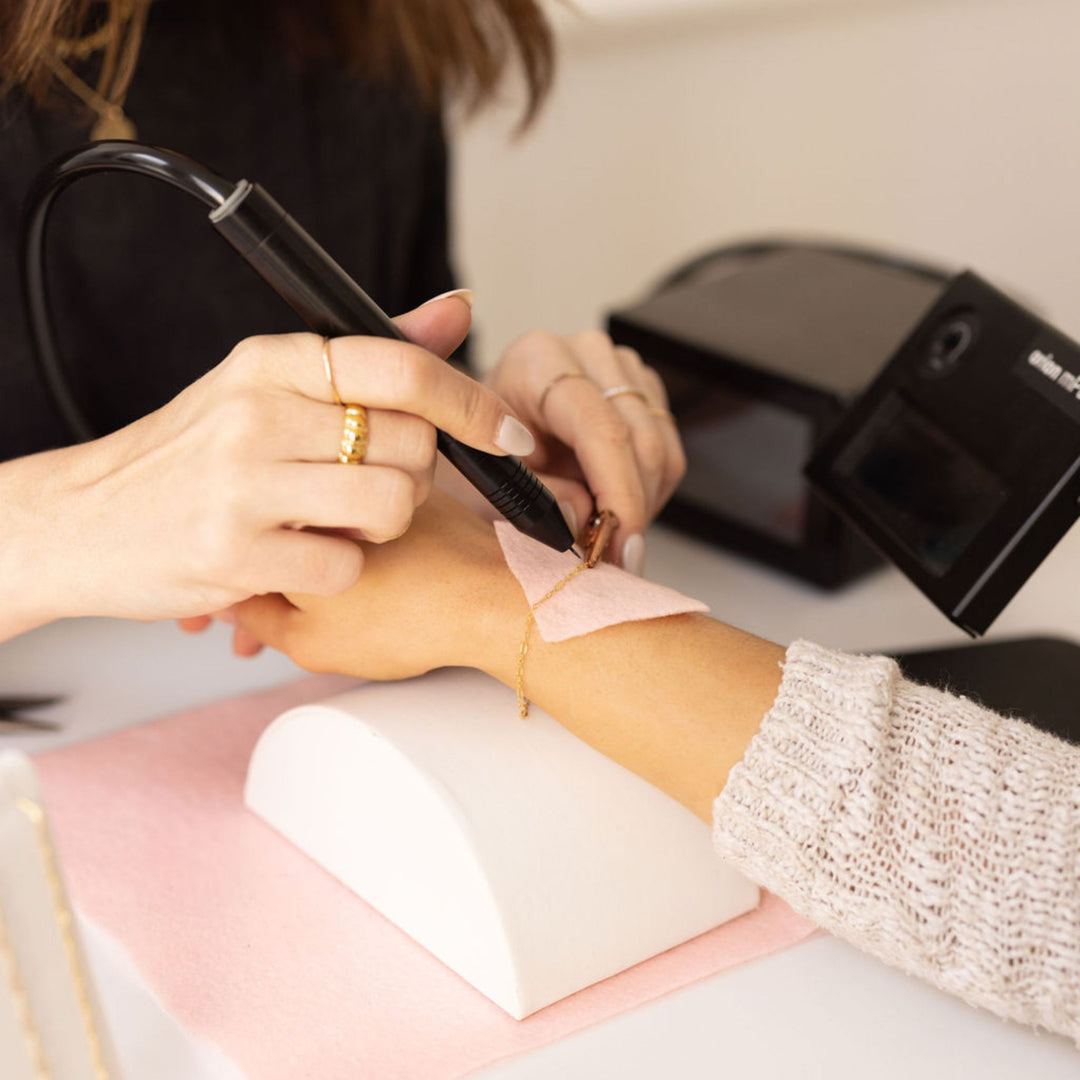 Weld It!
Our trained jewelers carefully weld the chain onto your wrist with a quick zap!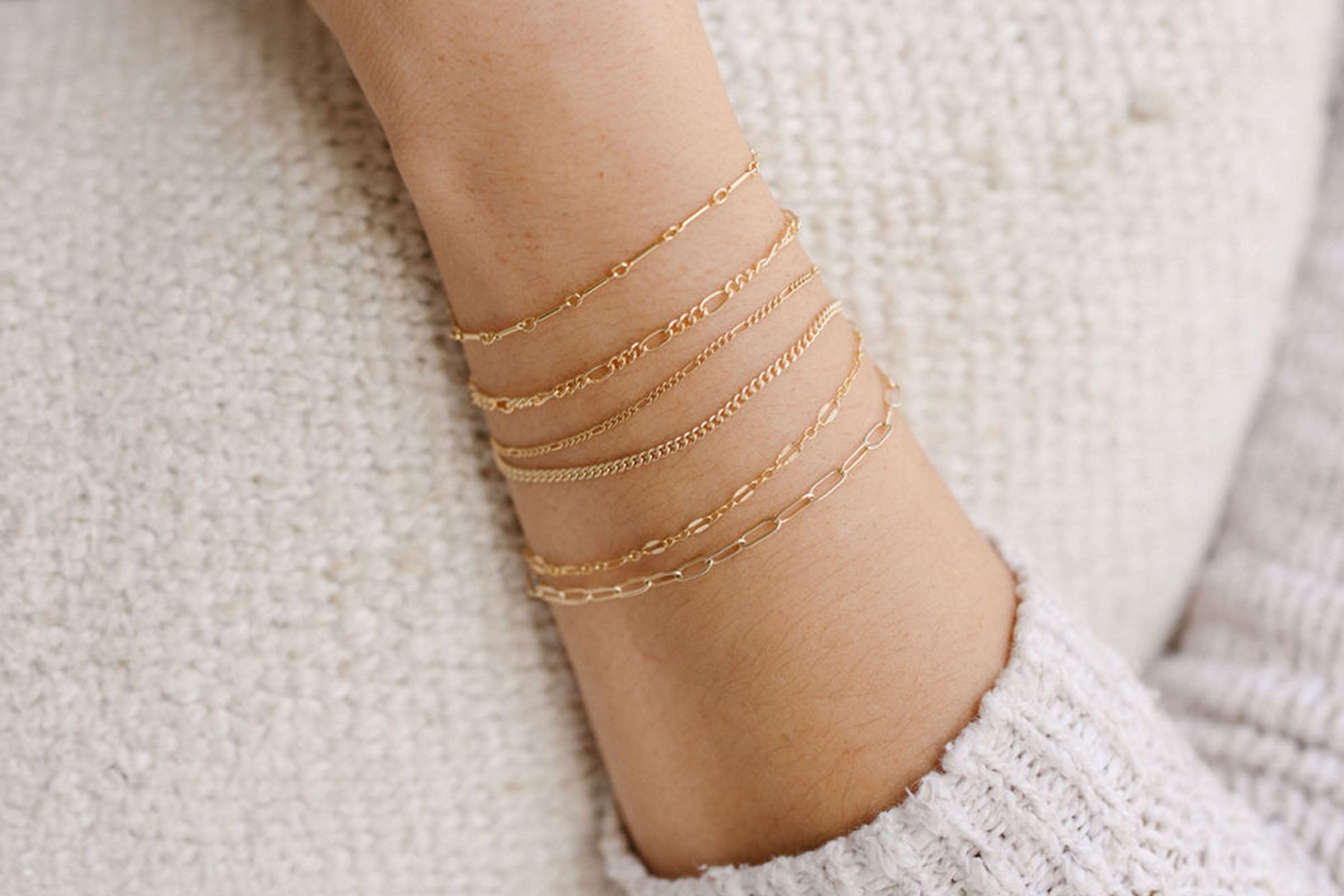 Dainty & Durable
Chain Styles
We offer a large selection of dainty 14kt solid gold, gold filled and sterling silver chains to choose from. See all the options below.
BOOK NOW
14kt Gold Filled Chain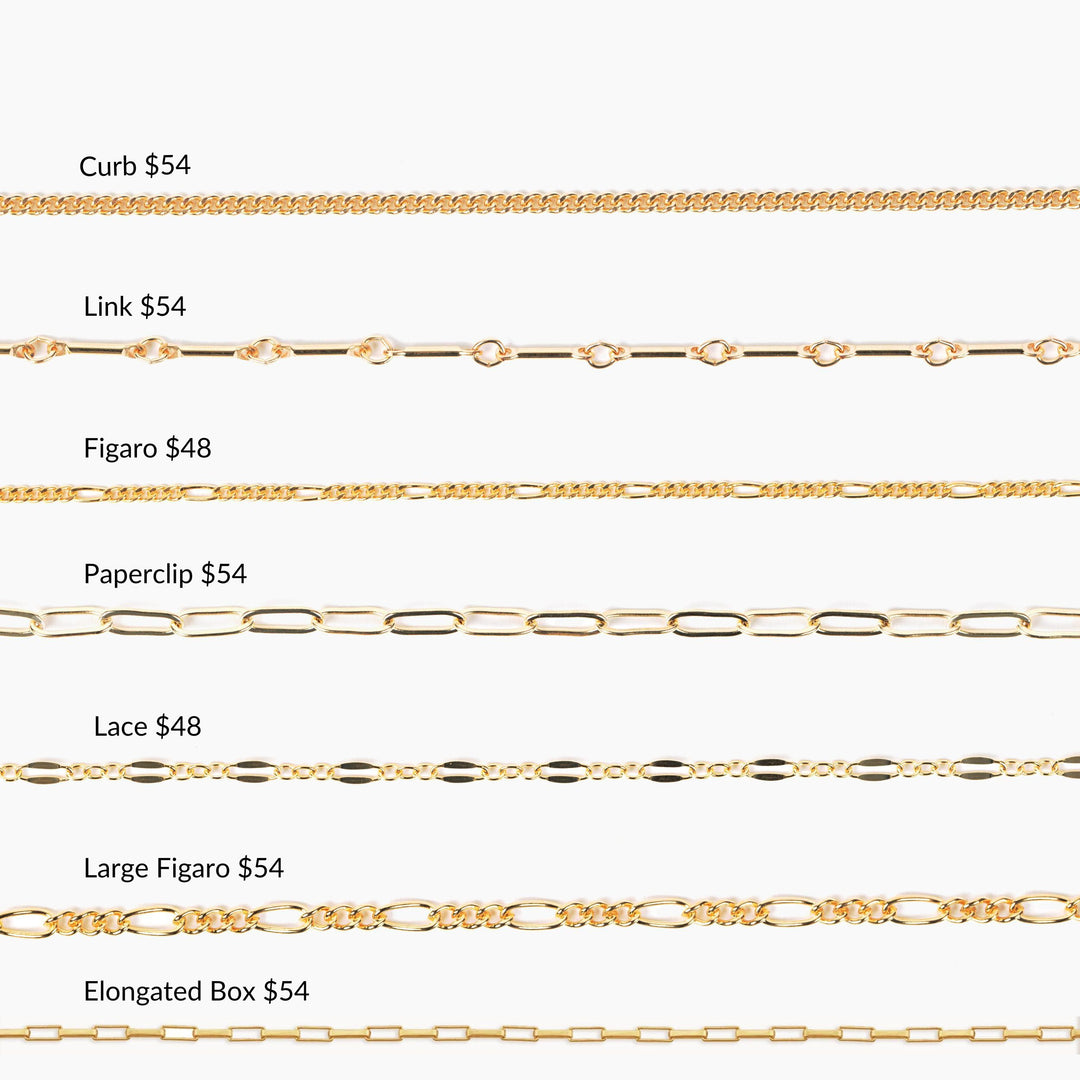 Durable, water proof and stylish!
Sterling Silver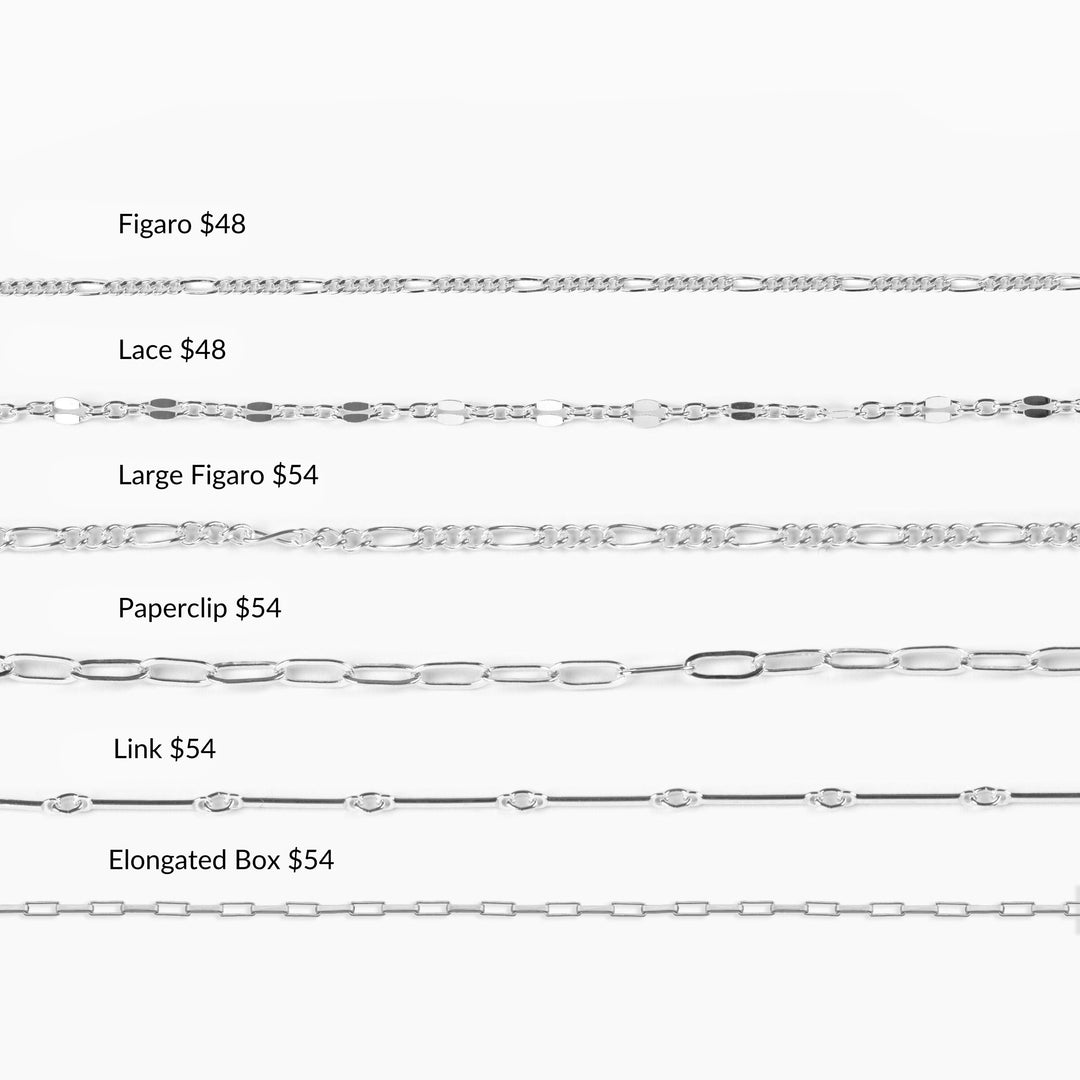 Shiny and bright solid sterling silver.
14kt Solid Gold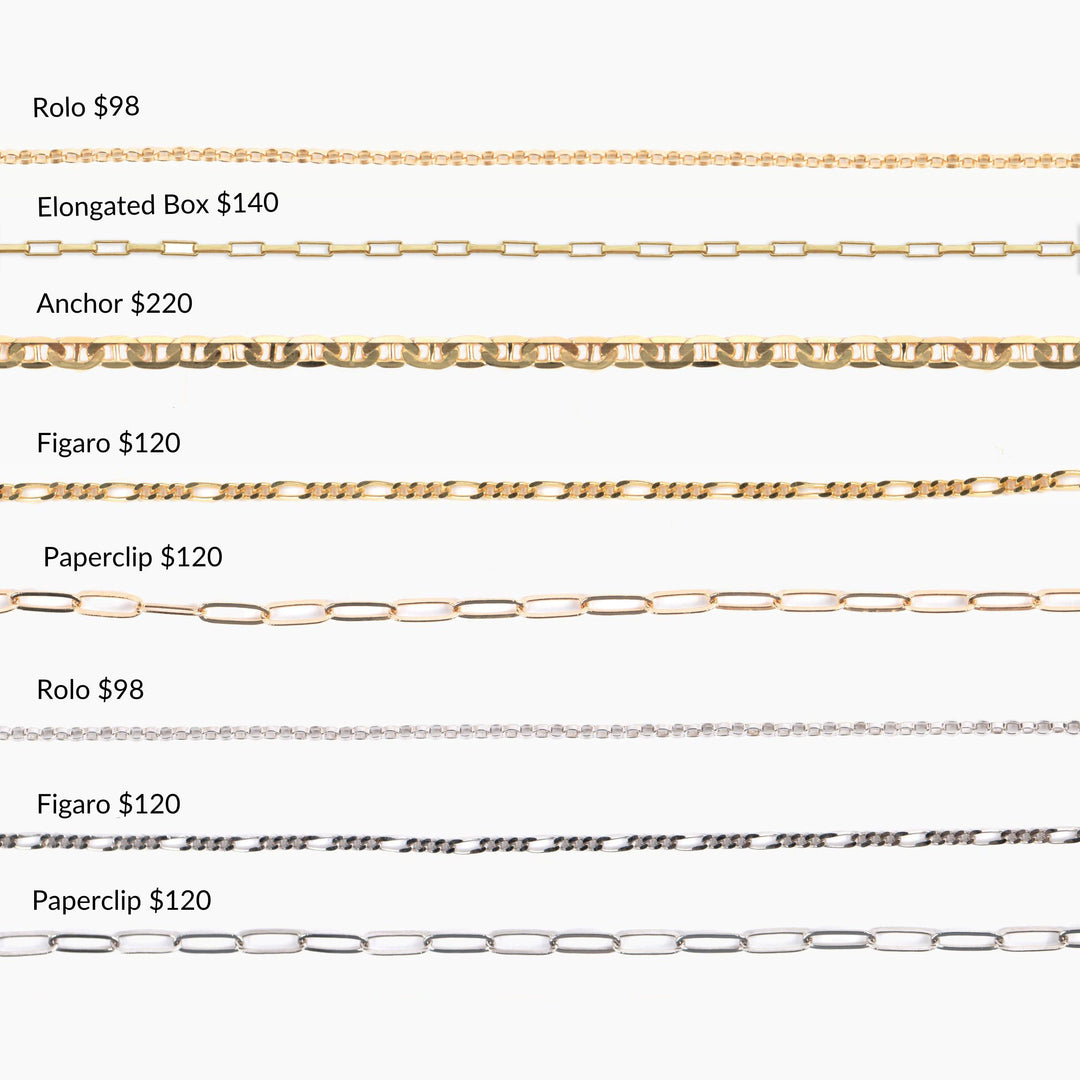 Solid 14kt white and yellow gold styles.
Pricing
14k gold-filled + sterling silver $48 - $64
14k solid gold  $98 - $220
Add-on birthstone and initial charms - $12-$14 each
Add-on ID bar charms - $20 each
Add-on diamond charms - $120-$140 each
Permanent Jewelry Charms
---
Birthstone Charms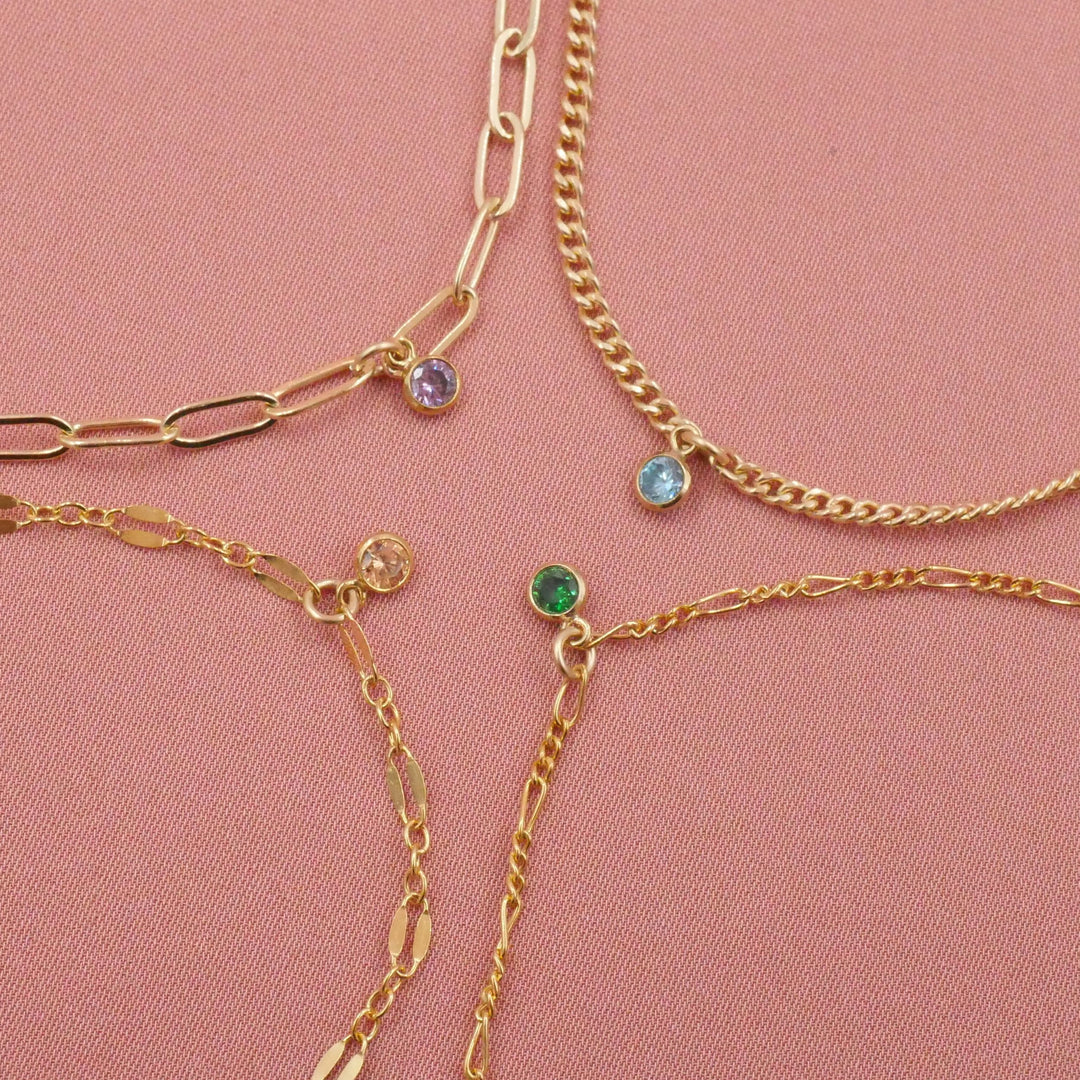 Add a birthstone charm in gold or silver to add to your bracelet or anklet. $12 each
Initial Charms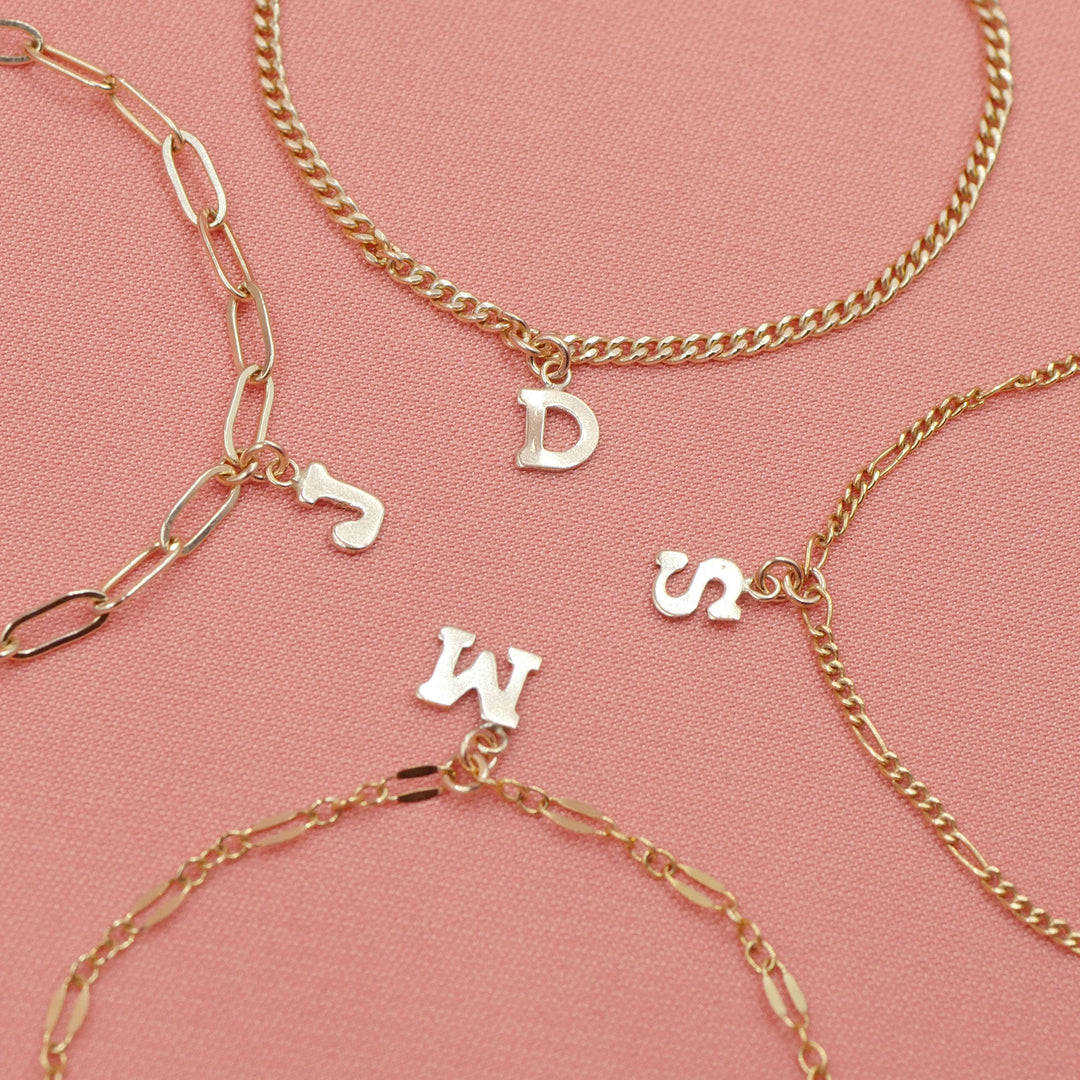 Add an initial charm in gold or silver to your bracelet or anklet. $14 each.
ID Bar Charms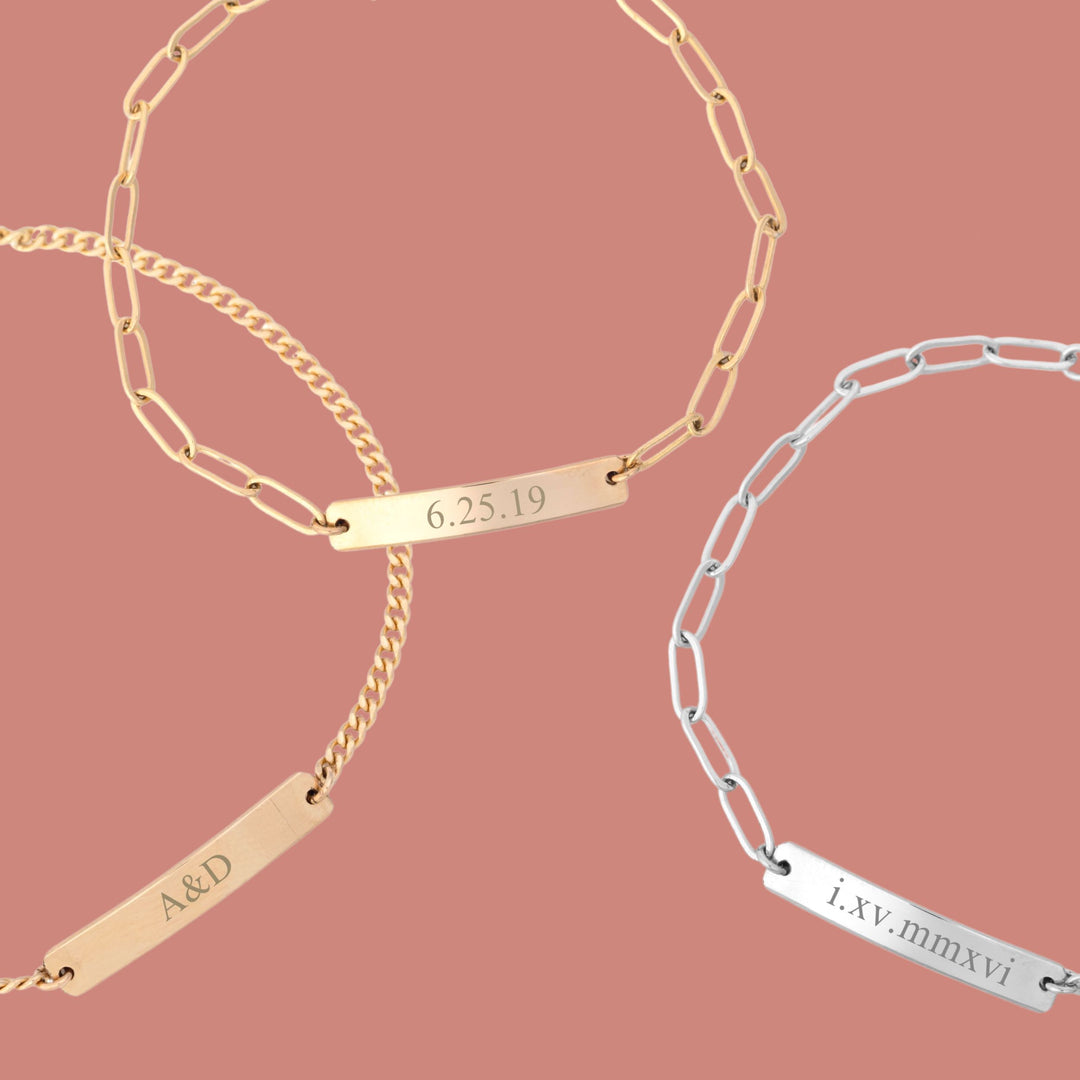 Personalized bar charms in 14kt gold filled or stering silver. Add a name, initials, word or date on your bar. Up to 10 characters on each side. $20
Diamond Charms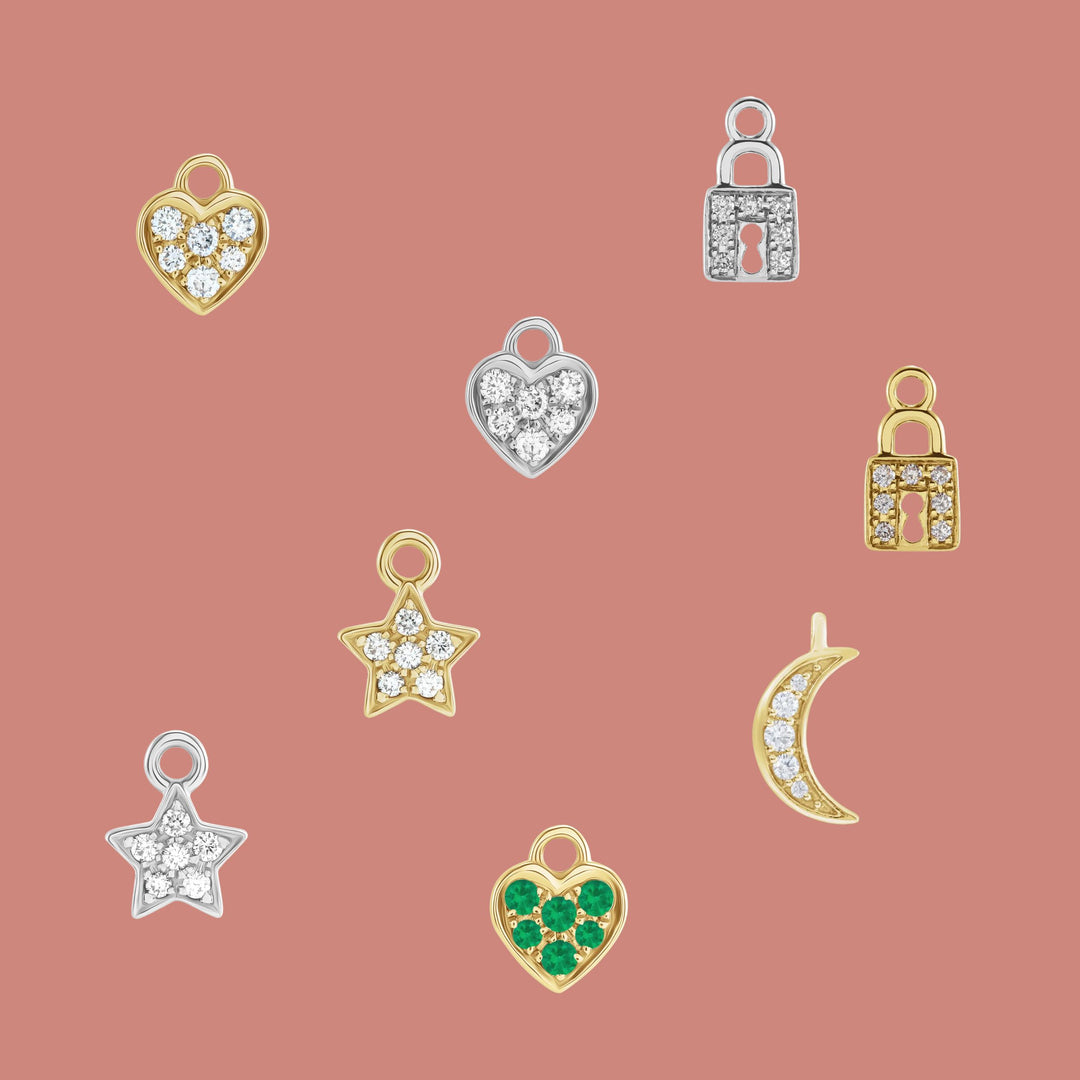 Solid 14kt gold and natural diamond and gemstone charms.Starting at $120.
See our Chains Sparkle IRL!
Push play to see a selection of our permanent bracelet chains in real life. So sparkly!
Frequently Asked Questions
---
Please email us at care@amandadeer.com or give us a call at 512-632-9110 if you cannot find an answer to your question.
Pricing depends on the chain, our prices range from $48 - $220. We offer 14kt gold filled along with solid 14kt yellow gold and white gold chain options. All prices shown above include the chain and welding process.
Walk-ins are welcome 7-days a week. We do highly encourage appointments for the weekends and for parties of 4 or more. We will do our best to accommodate you as a walk-in if you don't have an appointment. Feel free to call us to check walk-in availability before arriving at 512-632-9110.
Each appointment is about 15 minutes long. Once you've picked your chain, we'll size your bracelet for the perfect fit and then weld it on to your wrist.
Infinity Bracelets are meant to be worn to infinity and beyond! If your bracelet does fall off, we are more than happy to re-weld your bracelet back on for a fee with the original chain.
Yes! You can easily cut your infinity bracelet off with a pair of household scissors if you need to.
No! Wear it always, our pieces won't tarnish or turn colors and are water proof too.
Yes! Please select the number of people you're bringing when you make your appointment so we can accommodate you and your group. If you're needing to schedule for a group larger than 5, please contact us at care@amandadeer.com or give us a call at 512-632-9110
Park at the Corazon parking garage right around the corner and we'll validate your parking for you. Just bring in your parking ticket and we'll validate!