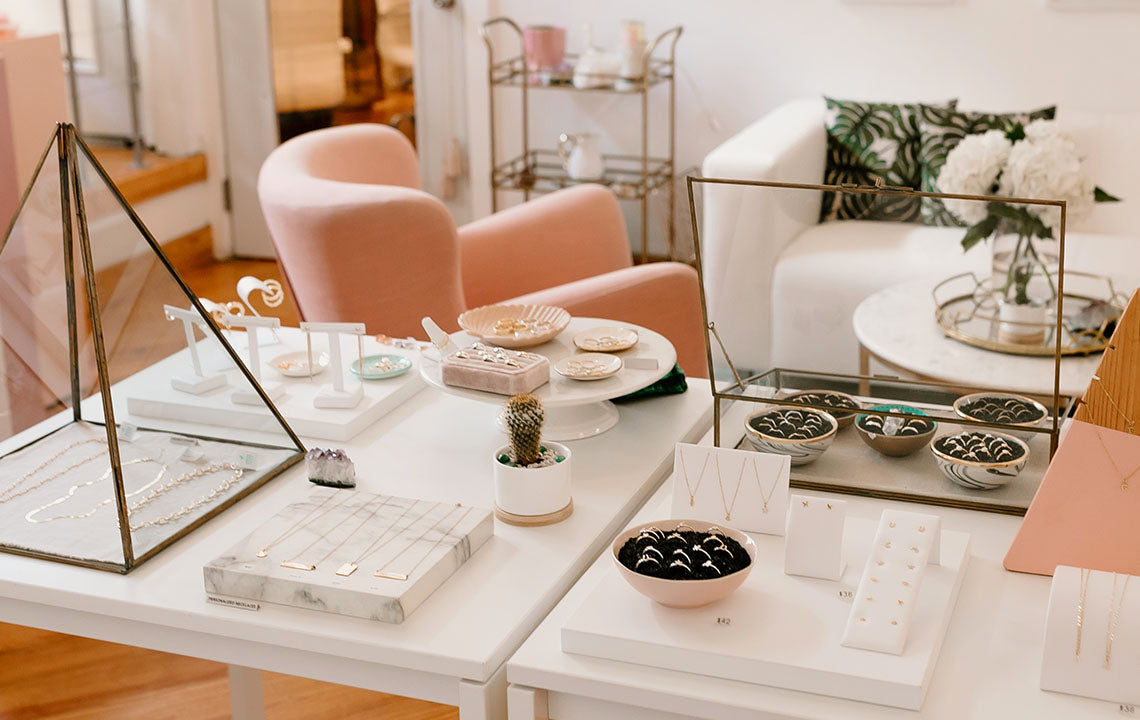 Shop IRL at our Austin, Texas boutique.
Visit Our Austin Boutique
Come shop in person at our flag ship store in downtown Austin, Texas. We offer in-person shopping, local pick-up and permanent jewelry.
Address: 501 N. IH 35, Suite 115 Austin, TX 78702
(on the corner of E. 5th across from the Wholefoods)
(512) 632-9110
Hours: Mon - Sat 11am - 5pm. Sunday 11am - 4pm.
Parking: Park at the Corazon parking garage right around the corner and we'll validate your parking for you.
Permanent Jewelry
Looking for a forever accessory? Our permanent bracelets and anklets are here to stay! Come get welded at our Austin location.
Personalized Pieces
Customize your style with engraved jewelry that sparkles and shines! Our team can create the perfect personalized piece with a special word, initials or date engraved just for you.
Ready to Gift
Complimentary gift boxes and bags for your purchase to make your unboxing experience the best!